August Edition: Our Newest & Most Awesome Features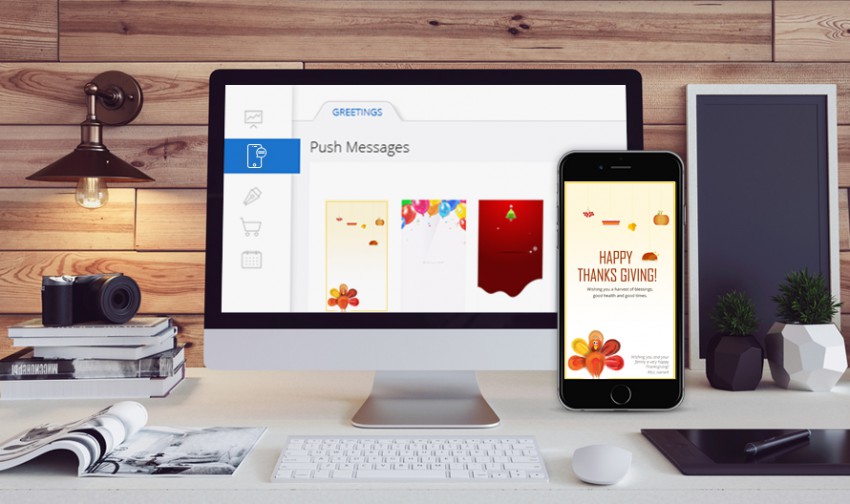 Hello bobilers!! We have a feeling you will want to dive directly into our list of awesome features below. We've been working hard throughout this year – listening to your feedback, making super effective updates, and adding the features you want and need to help you create and manage the best app yet. We don't want to keep it from you any longer – read up below on our latest and greatest most updated features!
01. Custom themes
We know just how important your app's look and feel is, especially for your customer. That's why we offer over 200 beautiful themes handcrafted by a wide variety of designers with the aim to make your app stand out!
From today you can fully control your app's style. We've added the new Theme Creator feature to take your branding to the next level. The Theme Creator allows you to create a unique and custom-made theme for your mobile app. It's super simple to use and all that's needed are two images and your color scheme.
02. Tool Tips
We get it. Creating an app can seem difficult and overwhelming. That's why bobile exists – to make creating an app super easy and accessible to anyone, even without any technical knowledge! If you ever run into an issue or challenge, simply click on the question mark next to the section you are working on to receive a full explanation or a video tutorial – and continue working smoothly.
03. Group booking
Booking workshops and classes just got a whole lot easier! Our upgraded Group Booking feature allows you to set a time, date, and maximum amount of spots for an upcoming workshop, class, or meeting. It's an easy way to keep track of new clients and fill up the spots for whatever experience you're offering. You will be the only one to receive notifications when the group fills up!
04. Push manager
The new push manager got a big update in this version. In addition to sending simple push messages, we added the option to set up reminders, greetings, and location based push campaigns.
Holy update!! We know our Push Manager was great before, but now you can use it for so much more. In addition to sending simple push messages, our updated feature enables you to set up reminders, special greetings, and location-based push campaigns.

    Reminders
Our Reminders feature allows you to schedule reminders to be sent to your customers. Whether it's time to drink water, inspire a workout, book an annual checkup or make it to the weekly office meeting on time – this feature is sure to keep your customers on point!
 
   Greetings
Our Greetings Feature allows you to send your customers greeting cards on holidays and special occasions. We've stocked this feature with beautifully designed and ready-to-use greeting cards you can send throughout the year. Send your members birthday and anniversary cards! Don't forget – you can choose specific groups to target too!
   Geolocation
Our awesome location based feature enables you to trigger a notification whenever your customers step into your area. It's a simple yet powerful tool to share information with your users when they are already close by – so make sure to give them a reason to come and visit you! Offer an exclusive discount or send your latest promotion. Enter your location in the app, and target the customers in your neighborhood every time.
We hope you're as excited about new and improved features as we are. We're dedicated to making this whole app process so much easier for you – and we know our new features will do the job to make it happen! Onward and app-ward, good people!
Go to your workspace and start using these great features!
Liked this post? Share it with friends!