(English) Stay on top of your business from the palm of your hand!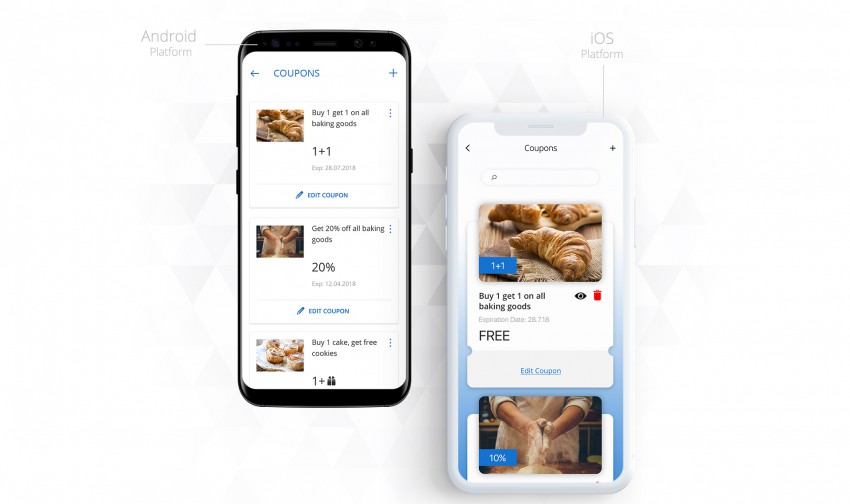 You've created your app and you're ready to go. But it's only the beginning of what bobile can do for you.
With our App Admin, you can see a live preview of your app with every change you make, edit your app and keep it up to date, manage and streamline different elements of your business, and engage with customers to increase sales and retention.
The best customers experience is a live response
We've created a range of features that facilitate customer engagement and promote customer satisfaction.
Chat live with your customers to quickly resolve issues, provide personalized customer support or simply keep in touch. You can also punch loyalty cards and redeem rewards. To really up your game, create a login to the app admin for your whole team, so that they can all offer instant, direct service to your customers, as and when needed.
Edit and manage your app on your mobile phone
You may have planned your app to a T, but we all know that things can change.
Want to adjust the branding elements, theme, layout, or even the navigation bar? No problem. Want to update your contact information, working hours and business location? Go ahead! Want to add services and employees to your booking feature? You'll want to reflect these changes in your app as well, and you can, with the app admin.
Reflect all changes in your app with the app admin quickly and easily using drag-and-drop to edit App pages elements and sections within the pages. You can also manage your employees' schedule and permissions, group customers according to their past activities and interests and receive relevant push notifications regarding your business activities.
Your business is dynamic. Now you can be too
Your app may be the mobile face of your business, but there's a lot it can do behind the scenes as well.
Members Club – enabling you to manage your customers' listings, keep track of their recent activities such as orders and bookings, as well as manage and redeem punch cards and coupons.
Mobile shop – create a highly engaging point of sale and manage it, all from the app admin. Follow up on orders, update new products, and get real-time notifications about sales.
Scheduling – booking classes get a whole lot easier when you can set the time and date, max number of participants and follow up on registration, all from one place. You can also manage your employees' schedule and see their scheduled classes.
App activity statistics – get statistical information regarding the usage of your app – your members, revenue, installs, entries, your credits, and the app's top 5 screens.