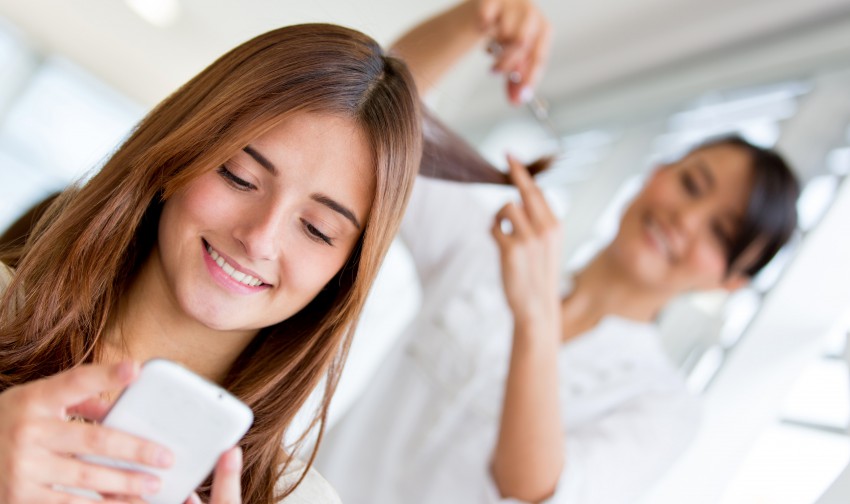 Style up your business with bobile's salon Relationship builder.
You treat every client like royalty, carefully choose the right hairstyle and color for them and do everything to bring a smile to their faces.
We know that you don't compromise on style and that you're always looking for the next big trend. When it comes to running a business nowadays, relationship builder is THE tool to have. If you wish to grow your business, improve customer satisfaction and adopt new and improved management tools – our Relationships builder is the way to go.
With bobile's Branded Relationships Builder for hairdressers, you can easily create a Members Club that serves both as a promotional and a professional tool.
Why should you use the Relationship Builder for Hair Stylists and Beauty Salons?
Keep track of appointments scheduled and share them with your team to manage your business' schedule.
Enable clients to book an appointment online from their smartphones.
Create an additional POS and offer your products sale.
Manage client database with your own mini CRM system. Save personal data, hairstyle preferences and keep a record of visits and sales.
Build a professional database of hair color palettes and ready-made hairstyle templates and techniques.
Communicate with clients 24/7 via live chat.
Integrate social media to share photos of your hair designs with friends and potential clients.
Connect your professional website to the app additional information and services.
Our hairdresser Relationship building platform
bobile offer unique user experience and a simple autonomous platform that anyone can use. Our customer service is available for you 24/7 to answer any questions you may have about the product or payment plans.
What next? Simply register for our service and in less than ten minutes you will have your own branded hairdresser Members Club.