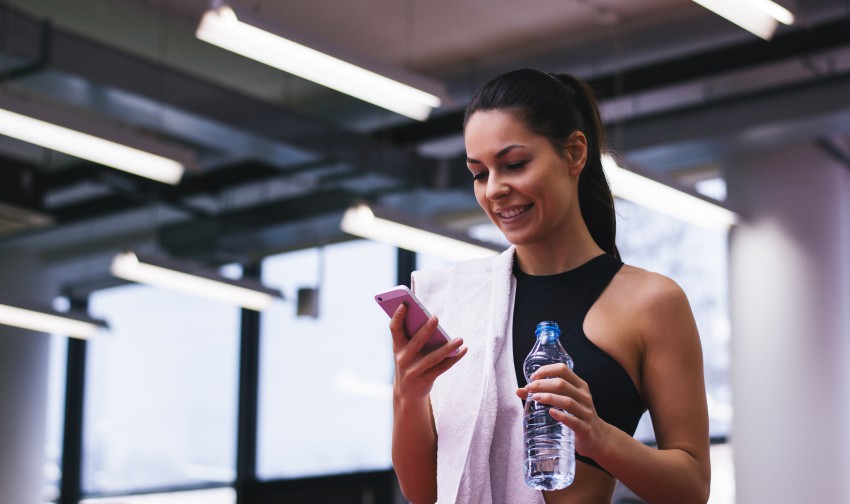 People always strive to satisfy their needs such as to be healthy or fit, that is why gyms actually exist. For the same reason mobile applications have appeared – to assist individuals in achieving their goals. As you can see, both our businesses have to keep abreast of the times, so cooperating we can receive greater success.
If you are an owner of a gym or just involved in this sport industry, you know all problems that it faces every day. We are here to tell you that due to services of Bobile.com you can easily attract new customers as well as offer more support to your loyal clients. Of course, you need to pay for creation of your gym application but think how it will benefit your operation and raise general income.
Your new training gym app will provide you with the opportunity to set and display gym's schedule to clients. What is more important – you will be able to correct it online so your visitors will see changes in real time. Furthermore, we can develop separate sections to show coaches' working hours and time of possible group trainings. Such options will help your clients decide when to come to your gym and what kind of training actually to do there.
Training Gym Application
Considering the development of your fitness club, you cannot miss the difficulty of visiting system. What if we tell you that it isn't a problem anymore? Imagine you don't need to count attending clients or the number of visitors in the particular training. Bobile.com can build the app to perform such tasks for you. All statistics will be done online itself.
One more advantage of having a gym mobile app is a possibility to send notifications about updates and discounts to your clients. Doing this, you can increase the range of your visitors. Moreover, you can place videos of coachers' performances, so that explain what to expect from the certain training. You can also create a profile for each customer in order to grant him an opportunity to follow the success he will reach in your gym. More information about apps for healthcare.
As the professional mobile app builder, Bobile.com knows what you need. We have already received the international rewards so there is no doubt about the quality of our products. Caring about your costs, we also established a flexible payment system with affordable prices and free-use periods.
To start working with us you need simply to sign up for the website bobile.com and contact us to discuss all details. We offer you maintenance before, during and after building your gym mobile application.