(English) Why you should reply to your reviews in Google Play and App Store?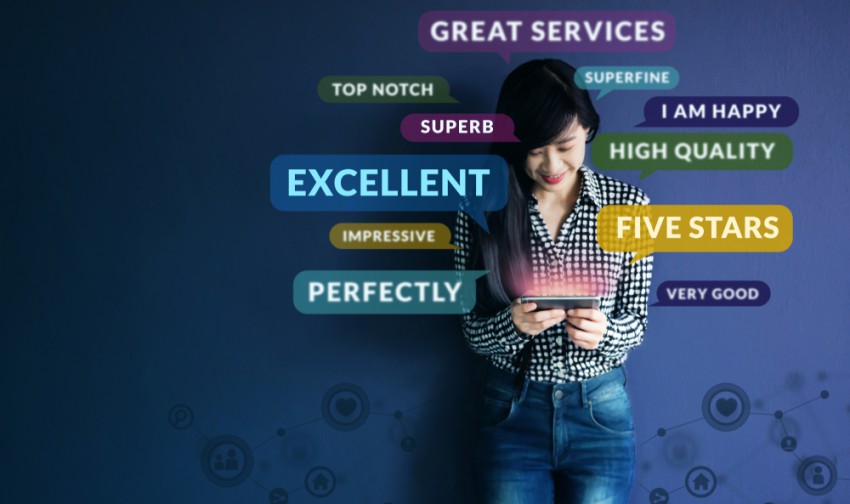 Responding to your apps' reviews is a valuable channel of communicating with your users. You can answer users' questions and requests to reach higher ratings and conversion rate, improve your app, get loyal users and, in general, increase retention and sales. Prior to purchasing users usually get to read the reviews, so other customers' experience will be fundamental in their decision-making regarding your app. That's why the replies must be instant and detailed.
There are 4 strategies of responding to reviews. Learning how to respond with enable you to start getting positive reviews. These strategies will make your responding work more automated and effective, with minimum mistakes.
Strategy #1: Reply all reviews
You can use this method when you have a just a few reviews, and a support team to assist you to reply to all of them.
Note that all reviews are published. This is especially important when it comes to a new app because reviews can assist in getting the right feedback from day one. This feedback can teach you how users learn to work with your app, bugs, how much they liked using it and so on.
Following your launch of the app, it is more important to write the correct reply, rather than a fast one. You must focus on users' opinions and helping them to learn how to use an app. If they're not able to figure out how to use it and you don't assist them properly, they will surely move on to another app. In this case, new users will only see negative reviews and the conversion rate will be low.
Strategy #2: Reply only to reviews that got featured
Use this method when you don't have a lot of reviews and the negative ones are less than 10%
Reviews that got featured show up on the app page on the app stores. The App Store publishes six reviews, while Google Play shows three reviews on smartphones and four reviews on the Web store. Each country has its own language and specific reviews, so it's important to divide the countries and locations and work on each separately.
These reviews are the most important for the conversion rates since users only get an impression of the app based on the first reviews they see. If most of them are negative, it will have an effect on the number of installs.
To do that efficiently, keep track of what reviews are getting popular in different countries and how many likes they get. Make sure you tell users that you've taken care of their problem and you can ask them to change your rating. That way, you'll increase your rankings.
Strategy #3: Reply only to negative reviews
Use this strategy your app has many negative reviews
By replaying only to negative reviews, you can resolve users' problems and help as many unhappy customers as possible to turn into happy ones. The better you do this, the higher the rating and conversion will be.
Use templates for different responses. This will save you time to reply to negative reviews asking users for more details or reassuring them that update bugs will be fixed. Prepare two or three templates to reduce your response time.
Monitor reviews updates – See how users change their reviews for better or worst and change your response accordingly.
Strategy #4: Automatically respond to reviews
This strategy is suitable if you have a support team to assist you when users ask questions about your services.
When users give you feedback, they want you to address their issues. Not replying to one negative review might not have an effect, but not addressing the issue, may have an influence on your user experience and profit of your company. Find reviews that got lower ratings and start replying to every update until the problems are solved.
Some of the most common mistakes:
Get Notifications. Without getting notifications, you may take longer to reply, and lose the chance to win new customers.
Relying on previous replies. If a user updates the review, make sure you update the reply accordingly. Users don't follow up or look for previously answered questions of replies. When asking the questions, they want to be replied to specifically.
Fixing issue without updating the user. You need to present your solution and show users that you are committed. Once you fix the issue, ask the user to update their review and maybe transform it into a positive one. 
Using one template for two different replies. This can imply that you don't really pay attention.
Ignoring featured reviews. make sure you don't have negative reviews in the featured part.
Accepting the negative reviews. If you get spam reviews or from your competitor, it is crucial for your conversion rate. In these cases, dispute the review and try to have it removed.
How to Choose the Right Strategy
When working with reviews, it's important to remember:
In the early stages of your app, reviews can help you to understand users and attract them.
In the developing and growing stage, reviews influence your conversion rate.
Even after you have a vast number of users, reviews are important for loyal users and sales.
You can always combine some of the strategies mentioned above based on the size of your support team and the number of reviews.