(English) How to increase the chances of your bobile app to be approved by Apple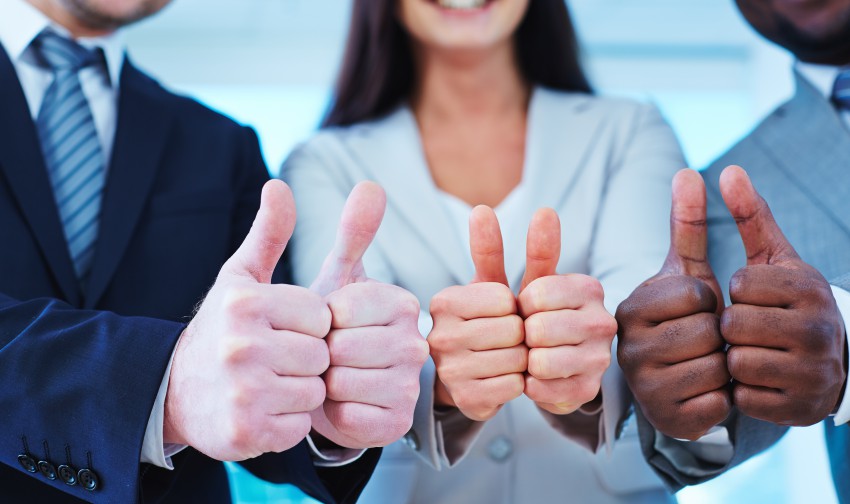 You worked hard to customize your app to best fit your business needs, you created content, established your mobile shop, added images and added notifications, and it turned out great! What do you do next? You need to let the world know about your creation.
If you are registered to the Blogger or Business plan with bobile, you can submit your app to iTunes, Google Play, and Amazon App Store. The submission process to Google play is much easier than to iTunes, and we will do that for you.
The Apple App Store is one of the best app marketplaces in the mobile industry, as also one of the most difficult to enter. Apple's rules for app approval are not set in stone and may vary every six months. Many apps are rejected by Apple's review team, for not meeting their guidelines, wasting precious time and efforts.
We bring you the most important Do's to increase the chances your app will be approved by Apple's reviewers, and the Don'ts – which will most likely result in your app being rejected from iTunes.
You do not need to be considered with some of the guidelines since bobile developed its platform with Apple's guidelines in mind. We keep updating our platform to keep up with the changes in the guidelines and in some occasions, even precede them.
Do's and Don'ts of submitting your app to Apple
Do's
Provide contact info
According to Apple's guidelines – "People need to know how to reach you with questions and support issues. Make sure your Support URL includes an easy way to reach you. Failure to include accurate and up-to-date contact information not only frustrates customers but may violate the law in some countries. Also, ensure that Wallet passes include valid contact information from the issuer and are signed with a dedicated certificate assigned to the brand or trademark owner of the pass".
Accurate Metadata
"Customers should know what they're getting when they download or buy your app, so make sure your app description, screenshots, and previews accurately reflect the app's core experience and remember to keep them up-to-date with new versions".
Choose a unique app name
"Assign keywords that accurately describe your app, and don't try to pack any of your metadata with trademarked terms, popular app names, or other irrelevant phrases just to game the system".
Functionality
Pay attention to user-facing functionality – with turned on features:
"Your app should include features, content, and UI that elevate it beyond a repackaged website. If your app is not particularly useful, unique, or "app-like," it doesn't belong in the App Store. If your App doesn't provide some sort of lasting entertainment value or is just plain creepy, it may not be accepted. Apps that are simply a song or movie should be submitted to the iTunes Store. Apps that are simply a book or game guide should be submitted to the iBooks Store".
bobile, with its variety of features, enable you to create a highly functional app – with a mobile shop, class booking, live chat and more.
Templates
"Apps created from a commercialized template or app generation service will be rejected unless they are submitted directly by the provider of the app's content. These services should not submit apps on behalf of their clients and should offer tools that let their clients create customized, innovative apps that provide unique customer experiences".
bobile's apps are not template based, therefore our apps are always compliant with this section, even though bobile is a Do-It-Yourself app creation platform. bobile Apps are submitted directly by the app owner, according to Apple's guidelines, and not by bobile. We only provide you with support and instruction.
Intellectual Property
"Make sure your app only includes content that you created or that you have a license to use. Your app may be removed if you've stepped over the line and used content without permission.
If your app uses, accesses monetize access to, or displays content from a third-party service (e.g. youtube), ensure that you are specifically permitted to do so under the service's terms of use. Authorization must be provided upon request".
Don'ts
Security
According to Apple: "When people install an app from the App Store, they want to feel confident that it's safe to do so—that the app doesn't contain upsetting or offensive content, won't damage their device, and isn't likely to cause physical harm from its use. We've outlined the major pitfalls below, but if you're looking to shock and offend people, the App Store isn't the right place for your app".
App Completeness
"Submissions to App Review, including apps you make available for pre-order, should be final versions with all necessary metadata and fully functional URLs included; placeholder text, empty websites, and other temporary content should be scrubbed before submission. Demos, betas, and trial versions of your app don't belong in the App Store – use TestFlight instead. Any app submitted for beta distribution via TestFlight should be intended for public distribution".
bobile provides you the option to preview your app in real time using its app manager  – you can experience your app and test it with any change you embed.
App names
"App names must be limited to 30 characters and should not include prices, terms, or descriptions that are not the name of the app. App subtitles are a great way to provide additional context for your app; they must follow our standard metadata rules and should not include inappropriate content, reference other apps, or make unverifiable product claims. Apple may modify inappropriate keywords at any time".
Don't mention Google/Android in your app
"Make sure your app is focused on the iOS, Mac, Apple TV or Apple Watch experience, and don't include names, icons, or imagery of other mobile platforms in your app or metadata, unless there is specific, approved interactive functionality".
 Content of the app
"Other than catalogs, apps shouldn't primarily be marketing materials, advertisements, web clippings, content aggregators, or a collection of links".
—
Keep in mind that the process of submitting your app to Apple takes about two to three weeks from the moment fill out the submission form until your app is actually visible in iTunes.
Read here how to submit your bobile app to iTunes
Good Luck!