(English) The differences between Apple App Store & Google Play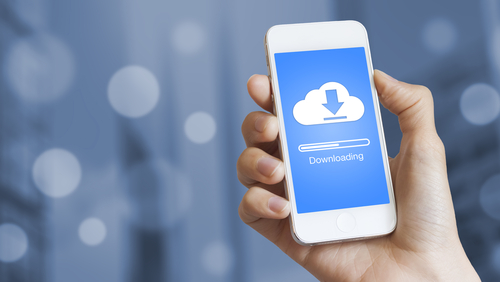 iTunes and Google Play seem pretty similar, but not entirely. They both provide us with the ability to download mobile apps and other content such as games, videos, books etc. However, the app stores of the main mobile operating systems differ in quite a few features and characteristics.
Apple App Store & Google Play are the biggest app distribution platforms in the world, and they are responsible for over 90% of global app downloads. But what do they have to offer users who are interested in marketing their apps?
The first and foremost difference is obvious – they run on two different operating systems. While Apple App Store runs on iOS, Google Play runs on the Android operating system.
Both app stores were launched in 2008, Google Play store was launched a few months after the Apple App Store.
Here are some of the main differences between the two app stores, according to bobile's experts:
App Types and Popularity in Google Play vs. Apple App Store
Google Play apps, in general, are more adaptive, as they are distributed to a larger variety of devices, with different capacities and characteristics. On the other hand, apps on the Apple store are suitable either for iPhones or iPads.
The most popular apps on the Apple stores are video apps, along with photo, entertainment and game apps. Google play offers popular apps in the photography, music, family and shopping categories.
26% of the Google Play Store apps are games, while only 14% of the Apple App Store are gaming apps.
Paid or Free Apps
According to recent statistics, about 80% of the apps on Google Play are free of charge, whereas, on the Apple App Store, only 60% of them are free. On the same note, iOS users purchase five times more paid apps per month than Android users.
Code Complexity
According to app developers, it is more difficult to code an app for Google Play than for the Apple store, because of Android's version fragmentation. These cause many developers to first release apps on the Apple Store and only then consider other platforms. It also makes the Apple platform more appealing to independent developers, along with Apple's "top ten apps" feature, which debuts new applications and makes them easy to find.
* Do you want to build an app without coding? Check out our app builder >>
Refunds and User Reviews
In order to make the app purchasing experience smoother and reduce risks for refunds, Google incorporated Google+ features that display user reviews on each app, making it easier for users to choose the best app ranking to purchase.
In the Apple store, apps with a high user ranking are promoted on the store to make them easier to find. Users on the Apple store can only rate a certain app 3 times per year, unlike Google Play that doesn't put this limit.
As for refunds on apps – Google offers a "no questions asked" refund within 2 hours of the request, while Apple offers a more flexible policy, allowing users to get a refund up to 14 days of the purchase.
At the end of the day, both platforms have their pros and cons, however, prove themselves to be a very good place to start to promote an app and reach out to the largest customer base in the world.