(English) Branded Relationships Builder for a Doctor's Clinic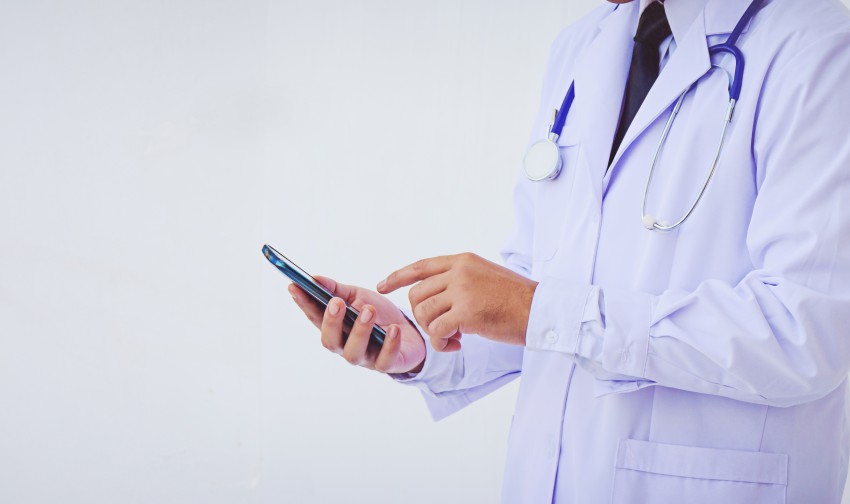 Most people nowadays use their mobile devices for practically anything – from shopping to communication and as a primary tool for ordering services. The medical field is no exception. So, if you want to keep up with technology, the best way to do that is to create a mobile app for your practice.
The benefits of creating an app:
Increase sales, retention, and loyalty
Manage clients' info (CRM) and qualified leads
Create additional POS for your products and services
Share informative content and promotions directly from your mobile device
Efficient time management for employees
Improve customer service and communication
Request payment for provided services
Creating your automated Members Club is easy:
Phase 1 – Set up your account with bobile
Select your business type and industry
Insert your business name, name or business owner
Choose your color scheme and upload branding elements – your logo, icon and loading screen image
Set up your business info – working hours and contact info
Add content to your app – Create a list of services you provide with duration and the price for each.
Phase 2 – Registration & Account Setup
Setup your account providing email & choosing a password.
Install bobile's App Admin from the app store to properly see & experience your app on a mobile device.
Phase 3 – Shre your app
Download your app and start sharing it with your clients
Link your app to your website:
Qr code for desktop users
A script for mobile users
Invite your clients to install your app via SMS & email. The SMS message will include a link to download the app once it is published on the app stores.
Update your Facebook business page cover with a QR code (for desktop users)
Add the "call to action button" option to download your app on your Facebook business page cover (for mobile users)
Post on your Facebook business page
Add a "Spread the word" loyalty card. For example: "Ask 3 friend to install this app and get a freebie
Add a sign/sticker next to your cashier/reception and tell your customers about your new app (the sign/sticker should contain QR code and incentive to install)
Each time a customer wants to make a special order/book a meeting etc., refer him to the app and tell him about the benefits and advantages he will get if he will do the same actions via the app.
Tell your clients about the "Invite a friend" option and it benefits
Additional actions:
App Customization & Functionality Setup
Branding the app – "Edit app" section:
Under "Main screen" – choose a suitable layout
Under "Brand" tab –

Upload logo
Upload app icon
Upload loading screen

Under "App style" tab –

Choose a relevant theme that best describes your business or alternatively, use the custom theme option to make your own designed theme
Choose your navigation bar

Set up utilities – contact information, and review options
Under "App pages" tab – Create the "About us" page with:

Description of your business (at least 2 paragraphs)
Image
Location
Website
Phone number
Booking functionality – "Booking" section
Go to "group booking" tab to setup multi-participant class/workshop/ event:
Service details and dates
Max no. off participant
Connect this booking to the relevant service
Set duration
Assign the relevant employee
Go to the setting tab:

Set your business available hours
Sync employees' existing calendars with your mobile app booking
Setup a default employee and service
Setup business information
Clients rewards & auto engagement – 
Setup membership tiers

Choose name & colors
Set points value per tier (every point is roughly 1 cent)
Choose what kind of benefits each tier is entitled

Set the points management system – Add  items and set 2-3 services for purchase using earned points
Add scratch card
Name the title with the benefit/gift you want to give in case of a winning card
Choose how many prizes (winning cards) you want to provide and their winning ratio
Connect card with the benefit/gift you want to give in case of a winning card
Add subscriptions
Make it easier for clients to choose your business time and time again. A subscription business model keeps your revenue steady, improved margins, and helps you manage inventory and schedule
Promotions & Deals – "Offers" section
Go to the coupons feature and create coupons that will help you to promote your products/services/app installs.
Examples:

Get 10$ for your first self-booking in the app

Get 10% off your first check-up

Create loyalty cards. For example:
– For every 5 teeth whitening treatments, get 1 for free
– For every 5 referrals, get 20% on your next treatment
Publishing your app on Apple & Google – "App Stores" section
After creating your mobile app, it's time to launch it in the app stores.

Go to the "Store listings" tab, fill all required information and click on the "Submit to app stores" button
Publishing on Google Play requires a Google Developer Account (one-time payment of $25) – in the Google play tab you will find a wizard that will guide you through opening a Google Developer Account.
Alternatively, or in addition to Google Play, your app will be published on bobile Market to be shared with Android users, free. All bobile apps are automatically and instantly available for download on bobile Market and can be found under the "bobile Market" tab in the App Stores section of the Workspace.
Due to Apple's policy, publishing on the iTunes Store requires app owners to create their own company/organizational Apple Developer Account($99/year). If you have an Individual account, please contact Apple support to convert it into a company/organizational Account. This may take up to 2 weeks. Once uploaded to the app stores, our automated system will keep it up to date with every change you make.
Advanced/Additional Setup (Optional)
"Members Club" Section features:
Under "Groups" tab – segmenting your customers into a group according to their needs/interest/consumer behavior/gender/type etc.
Under "Setting" tab – Choose the type of information you'd like to collect from your customers.
Adding more content & app pages – "Edit app" section:
Under "app pages" tab:

Photo gallery page – add galleries about you, your business, your team, your activities and more.
Video gallery page – upload videos about you, your business, your team, your activities
Custom Forms – Create forms according to your business needs. Examples such as a pre-check registration form, feedback form, or a questionnaire

News and updated about your business

Add content page with customers' testimonials

Menu/List of your products/services/items/locations etc.

Set up a list page, for your services – Add content elements like pdf files, links, live streaming audio, text, images, videos, sliders, maps, phone numbers, and quotes.
Connect services/products/employees/classes lists to enable clients to review info and schedule/purchase easily
In each listing, enable clients to review your products and services
Attach all your social assets to the "Social" page
Add a Freehand app page– your own customized page using HTML, Javascript, and CSS, or a Web View app page – a landing page URL to launch it from the home screen of your app, for quicker access and keeping your customer within your app.
Configuring contact information – "Edit App" section – Set up app utilities under the "Utilities" tab
User personal zone inside your app – "Edit App" section – Under the "setting" tab – choose what functions and options your clients will have in their personal zone.
Setup employee's permissions – "Permissions" section:
Click on the gear wheel (top right) and enter the "permissions" option:
Click the green "+" button to add your roles type
Setup the relevant permissions to each role
Invite your employees, each one to his relevant role
Ongoing app management (optional)
Via the App Admin

Chat with your clients to provide live support, address issues, and receive feedback
Punch Loyalty cards and redeem coupons and rewards
Check-in subscribers
Grant rewards and points
Use our "push manager" feature in case of:

Promoting a new product/service/offer/sale (add coupon as an incentive)
Updating your customers with new information about your business
Reaching out to customers which are currently around your business
A need to send your customers an ongoing/repeating massage/ information
Sending reminders to customers in order to increase their engagements with your business
Sending a greeting push to your customers on special occasions such as birthday, anniversary and holidays. It's recommended that this push will include a coupon gift.
Sending the relevant push to customers according to the segmented groups
Use "payment request" to ask clients for payment/deposit
Share files (documents, images, videos, contacts, personal info etc.) with your customers via the "file sharing" feature
Collect the data from the custom forms and analyze the statistics info
Update your app each time you have a new product/service/information
On big sales days (such as Black Friday) or if there is a need to promote a specific product/service change your app layout to "one button" layout and offer a coupon for that product/service/special offer/sale.
Managing mobile shop orders
Change the theme according to special occasions
Galleries and content updates
Add new coupons and loyalty programs
Manage and monitor the group booking activity
Manage your employees' schedule
Follow up on statistics and actions to see how your clients respond to your promotional efforts
Trace non-active clients and "bring them back to life"