(English) Branded Relationships Builder for your Coffee Shop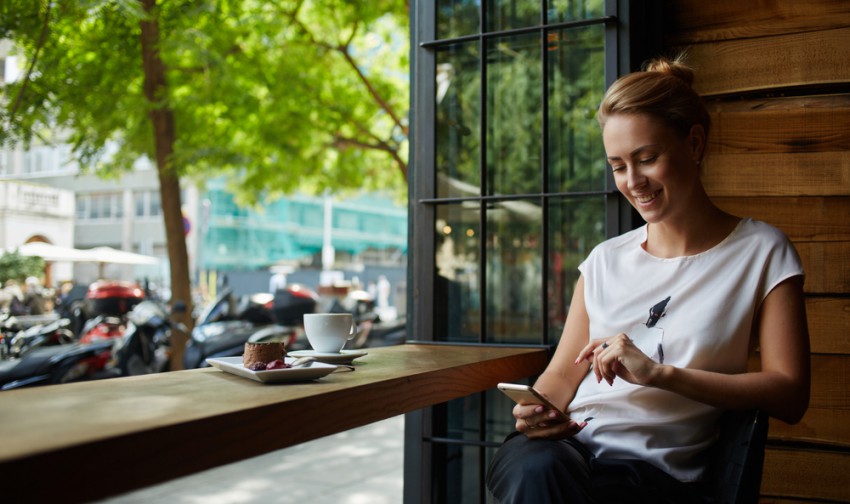 Want the world to know you serve the best coffee in town? Are you looking to increase traffic to your Café by offering special discounts and promotions? Do you wish you could return the investments on advertising activities for your business? Want your clients to come back again and again?
If you answered 'yes' to these questions, then you definitely need bobile's Branded Relationships Builder for your coffee shop.
We developed a platform for businesses like yours to create their very own autonomous Members Club. Our platform can work for any type of organization, from local small cafés to big coffee house chains, and will enable you to create a new channel for communicating with customers, increasing marketing effectiveness and, as a result, enjoying larger numbers of guests and reservations, which means more money in the bank.
Use loyalty cards to get recurring business, let your clients know where you are, and send geo-location-based notifications to invite people in, add photo galleries showcasing your business,  create events and even link to social media accounts to boost promotion.
bobile's platform meets all your business needs – allow guests to book a table with one click or call your café through the application, send push notifications to clients with news, promotions, and events and much more.
Take business to the next level with an online menu you can create easy, divided into categories, with photos, prices, and descriptions and even a delivery function, and displays all the necessary information about your business: address, telephone, mail, photos, opening hours and services provided.
With the Branded Relationships Builder for cafés, you can easily organize an event and invite clients directly through the application. You can also offer coupons, loyalty cards, and discounts to attract clients. Clients can browse the menu from their smartphones and even book tables, make orders, ask for the check or leave feedback.
Why choose bobile's platform?
Seamless user experience – our platform is intuitive and easy to use
All you need to do is invite your clients, sit back and see how it works for you
Effortless onboarding process – get your initial Branded Relationships builder in no time
Friendly and efficient 24/7 support for any question you might have
We welcome you to register and start creating your Branded Relationships Builder