(English) Android app vs. iOS: Which app should you build for your business?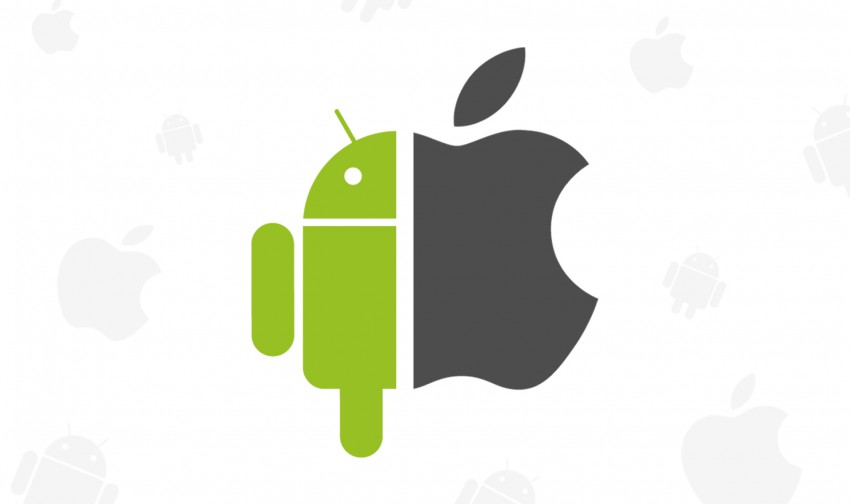 So, you have finally decided to build an app for your business? Congratulations, now you have some decisions made. One of your first decision will be to choose the mobile platform for your app. It means that soon you will have to choose between building your app for an Android operating system or for iOS (Apple), and respectively, between launching your app on Google Play Store or Apple App Store. And it is not just as a simple decision as it sounds. Here is all you need to know before deciding on the operating system for your app.
Why should you choose between Android and Apple App?
First, Android and iOS users behave differently, which means that you might be targeting the wrong audience if you select a platform without first figuring out the operating system (OS) that the majority of your audience use.
Secondly, an app developed for one platform will not work the same on the other. So, if you wish to have your app available on both Apple App Store and on Google Play, you will have to develop two different apps from scratch in order to meet the requirement for each operating system and reach a wider audience of smartphone users.
The Differences between Android and iOS
As you probably know, only Apple devices, i.e. the various versions of iPhone and iPad, use iOS, while smartphones such as Samsung, LG, HTC, and others run Android OS.
That is why Android dominates the smartphone market at over 80% while Apple iOS has only 15% of the market share. However, Apple iOS generates over 85% revenue for app developers than Android.
iOS is a closed operating system, which means that only Apple developers can actually change it, while Android is an open-code system, so theoretically all developers can adjust it, add features and different elements to it.
Apple users need to open an iCloud account in order to download apps and transfer content from third-party device to their iPhones or iPads. Android users will download apps from Google Store using their standard Gmail address.
It is also worth noting that Apple customers are more loyal than Android users. This means that Apple users tend to stick with Apple in the long run and will not easily migrate to an Android-operated device.
Things to consider when choosing an iOS or Android App
Geographic location of your market
Android dominates the international mobile scene, especially in regions like Asia, Africa, and South America. So, if your business's goal is to get a foothold in these emerging markets, then you may have to consider building your app on Android OS.
However, if your target is the premium smartphone segment, then Apple's iOS will be a better bet for you.
The purpose of your app
If you plan to encourage purchases through your mobile app, then you may have to consider an iOS app.
According to several studies, iPhone users are more likely than Android users to make online purchases from their smartphone. For example, during the last Black Friday, iOS users had a higher order value and a higher conversion rate compared to those who used Android devices for their mobile shopping.
If your business models is based on in-app purchases, then look towards Apple users. According to a research from 2016 iOS users spend 2.5 times more than Android users on in-app purchases, and the number of in-app purchases made on iOS devices is 50% higher than on Android devices.
The Type of your mobile app: paid app vs. free app with in-app purchases
If you plan to build a paid app, then the best mobile platform for your app is iOS since Apple users earn five times more than Android users in average, so theoretically they have a more personal income to spend on mobile apps.
In conclusion, choosing the right platform to launch your app depends on a lot of factors, and we hope the arguments outlined here will point you in the right direction.
Ready to build an app for your business? bobile app maker allows you to create a customized app for your business on both Android and iOS. Visit our site and learn more.