How to write push notifications for your app?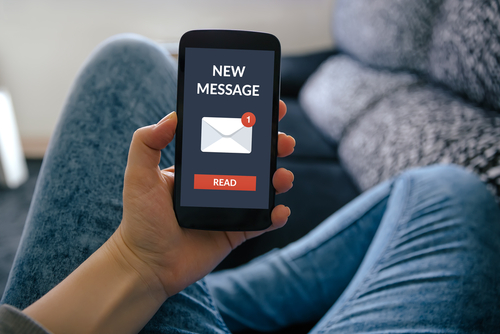 Push notifications are an important part of customer experience. They are useful as reminders and are a great way to get attention from your users.
However, there must be a gentle balance between helping or entertaining your users and between annoying them to the point they no longer want to use your app.
So, how can you create push notifications that serve your business goals and spark curiosity but aren't annoying to customers? Here are a few tips.
Write like an actual person
If you want people to respond to your text, the first thing you need to do is make sure you sound like an actual person and not a billboard. People don't respond well to text that isn't conversational or natural. So first, make sure to write notifications that sound close to a conversation between people, addressing people in a personal way, greeting them, etc. Get to know your audience, their language, jargon, slang and so forth to make sure you use appropriate and relevant language.
Sprinkle some RTM magic
RTM means 'real-time marketing' and it refers to taking advantage of current events for marketing or advertising. For example – holiday sales, customers' birthdays, etc. Get to know your calendar, follow websites that post calendars with special events and use those opportunities for sending out creative and relevant notifications. For example, if you have a café app send your clients a special reminder on international cupcake day.
Let them know what's new
Push notifications are a great way for upselling new services or products. Don't be shy about sending out new product notifications to your customer base. People how already subscribed to your service or bought your products probably like what they got and could be interested in hearing more about what you have to offer. Make sure to send these notifications sporadically and beware of spamming. A good idea is also to offer some kind of discount or benefits for returning customers.
Never forget about the added value
The key to any successful advertising, campaign or marketing activity is an added value. Every piece of information that goes out to your clients needs to provide some kind of value. It doesn't need to be tangible, like a discount or product. It can be valuable or exclusive information, tips, guides, etc. For example – is your restaurant booking fast for next Saturday night? Let your customers know that now is the time to book a table.
Plan a strategy for your push notifications
At the end of the day, push notifications are a part of your marketing strategy. You need to give them thought and planning like you would to any other marketing activity. Do some research beforehand to figure out your target audience, their preferences, language, and needs. Set out a plan for when to send these notifications so they come out at strategic opportunities and don't become a burden. You get the idea – plan a strategy for your push notifications and make sure you and your clients get the best out of them.
Liked this post? Share it with friends!