Manicure & Nail Salon App Builder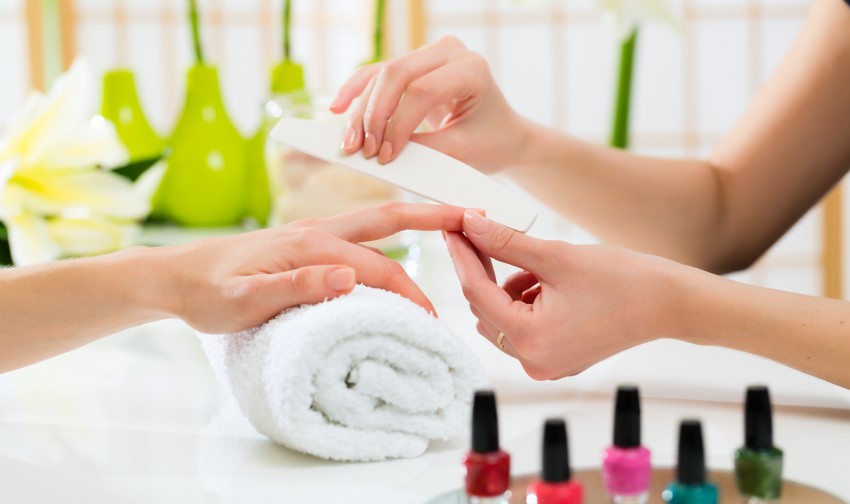 Running a business in the beauty industry is as fun as it can sometimes be challenging. The competition is fierce and you need to constantly adapt to changes and new technology in order to stay relevant and accessible. Luckily, there's an easy way to do it – create your personally-branded app and enjoy a variety of features that will boost your business.
Easy to use Nail Salon app builder
With Bobile's app builder you can create your customized app from scratch, without having to be a software developer, and even far from it. Our platform doesn't require any previous coding experience and allows you to create an app for iOS and Android quickly and hassle-free.
Build an app – get a virtual salon!
Our manicure app offers an online catalog from which you can choose the right look for your clients without having to waste a single drop of nail polish–colors, decoration options, ready to use design patterns, customizable designs you can save or reuse and more.
We also offer a beauty cam feature that allows you to personalize photos of your nail design, add embellishments, create albums and download to your device. You can also link your application with social media and share your photos with the world.
Run your nail salon with the bobile app builder
Our nail salon app doesn't only help you create pretty things; it also serves as a business management tool.
You can easily view customer history and preferences, use databases and statistics to get business insights, use our booking feature to create appointments, send notifications and reminders and even manage team schedules or track working hours.
Our app easily integrates with any site, which will allow you to provide your customers with the opportunity to make an appointment at the salon at any convenient time. You can also activate a geo-location feature and navigation tools, so clients can find your salon in their city.
Why choose us?
We offer Competitive prices and flexible payment plans, intuitive and easy to use app builder, compatible for IOS or Android. Anyone can use our platform – no coding knowledge required. bobile prides itself on a great user experience and attentive customer service. We also offer a free trial period for new clients.
What Next?
To start creating your mobile app, please register in the link below: https://app.bobile.com/admin/credential/register
If you have any questions or need more information, you can contact our customer service here: support@bobile.support
Liked this post? Share it with friends!