How to Re-Engage Inactive App Users?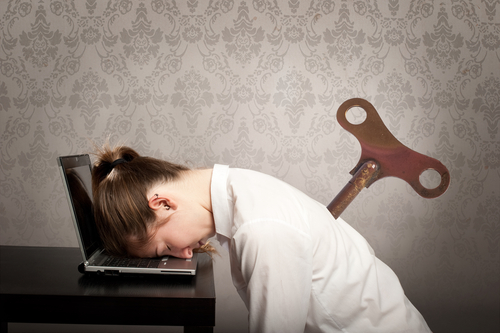 It's really baffling, not to say frustrating: after all the effort you've put into developing your killer app, users stop engaging with your app shortly after downloading it, and even deleting it from their phones.
Relax, you are not alone. Latest statistics show that almost 21% of users abandon apps after only one use. This is a big number, especially if we take into consideration the number of available apps – as of 2018, almost 5.5 million in the five largest app stores.
No one likes people quitting on him; it's true in relationships as well as in business. And you don't want customers leaving you because they're unhappy; unhappy customers can really hinder your business.
So how to bring back your abandoning app users?
First – identify the "why"; why do users become inactive?
If you don't already have a feedback option built into your app (see bobile's reviews feature), add it in order to make it easy for users to share their experience. Their comments, criticism, and opinions will help you find out what they want, what is missing, what they liked and what they would have liked to have. Hint: A study found that the biggest reason for customers to stop engaging is because using the app and/or following the instructions isn't easy enough.
You should consider using one of the available social analytics tools in order to track user behavior and pinpoint the spot in the app where traffic is lower and the bounce rate gets higher.
You can review your Stats and Actions panel to learn about your clients' activities within your app and re-engage inactive users.
Second – take care of the "how"; how to get the users back?
There are several strategies you can use. These are not mutually exclusive and can be best used in conjunction with one another.
Install in-app features such as bobile's push notifications or in-app sharing.

Push notifications – this is one of the most widespread means of re-engaging inactive mobile users. The numbers speak for themselves – almost 60% of users opt-in for push notifications. Push notifications can inform users of special sales, promotions, etc., thus keeping your app in their minds.
Use bobile's coupons to offer exclusive offers to clients who you wish to bring back.
Use it wisely, there is a fine line between informing customers and becoming a spammer. With too many notifications you run the risk of annoying your customers; with too little, your customers could forget about you.
In-app chat – use it to solve common issues. The in-app chat is a wonderful tool for maintaining customer satisfaction; it lets you interact with users in real time. As the online economy grows, people expect faster responses. A study showed one of the 2 main reasons for customers loss is a failure to solve a problem in a timely manner.
Sharing – If you let users share easily content on their social media, you will not only retain your current users but you might also benefit from free social marketing.
Use it wisely – do not compel them to share, let it be a natural act.
Reward strategy – this is simple. Like a point system and membership tiers whereby you accumulate points and eventually you receive a bonus, or you can redeem your points for something more tangible. This has proven to be a great retention strategy.
Liked this post? Share it with friends!