Creating an app for a Hair Salon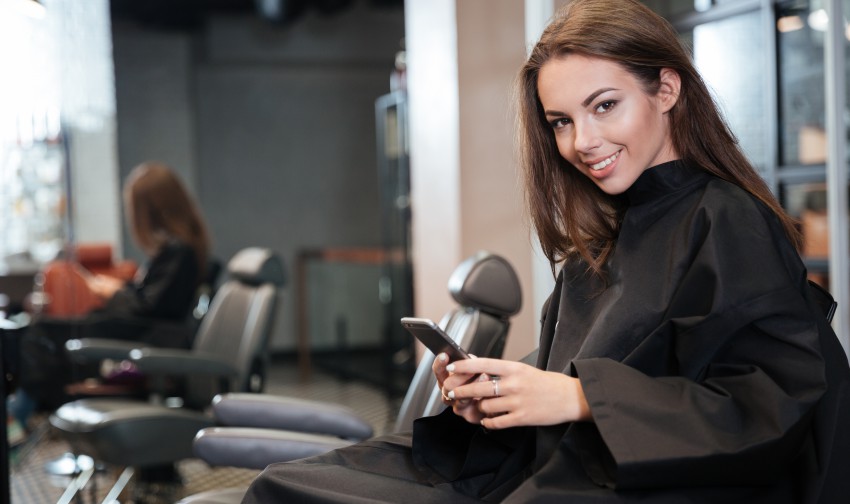 When it comes to running a business nowadays, there is no bigger trend than mobile apps. If you wish to grow your business, improve customer satisfaction as well as adopt new and improved management tools, a mobile app is the way to go.
Creating an app enables you to provide that extra value to your clients, save you time, and resources as well as increase sales and retention.
The benefits of creating an app:
Increase sales, retention, and loyalty
Manage clients' info (CRM) and qualified leads
Create additional POS for your products and services
Share informative content and promotions directly from your mobile device
Efficient time management for employees
Improve customer service and communication
Request payment for provided services
Creating an app is easy:
Step 1 – App setup
Choose app name
Select the Beauty Salon category
Create your initial app
Step 2 – "Edit App" section:
Choose the layout of your home page as well as the specific elements for this layout (button functionality, links and more)
Change/adjust the app name, if you wish
Upload your logo
Upload an app icon
Upload a loading screen image
In the "Style" section, choose the theme, and the menu for navigating in your app
Set up utilities – contact information, and review options
Go to setting under customer and select the relevant details you want from your customers (including birthday)
In the App Pages tab:
Create an "ABOUT US" page Insert content, images, location, website link, phone number, music and more
Add a Custom Form and create a feedback form, for example
Add content page with customer's testimonials
Go to "Photo Gallery" and set up photo albums such as "our team", hairstyles, and general pictures
Set up a list page, for your services – add elements with content, images, videos, links, description, and information for each one of your services
Attach all your social assets to the "Social" page
Step 3 – Business Features Setup
Go to Clients (CRM) section – upload your clients' list (you can upload an excel) and set up clients groups. Under the "Settings" tab, select the relevant details you want your clients to provide when registering
Go to the mobile shop and add all your product – set featured items and categories.
Go to the Booking section
Under the service type tab:

Add all your classes or any additional services you provide such as personal training and nutrition consultant
Setup the cost for each service

Add all service providers under the "employees" tab and set up their working schedule, and assigned service
In the setting tab:

Set working hours
Sync employees' existing calendars with your mobile app booking
Setup a default employee and service
Set reminders
Insert your business information
Go to the Coupons section and create coupons such as:

Get 10$ for your first self-booking in the app
Buy 1 of our hair products, get 1 free
Get 10% off your first treatment

Go to the "Members Club" section
Set Membership Tiers and benefits for each tier
Set your point management program – actions to gain points and redeeming options
Create a few Punch Cards, such as:

For every 5 treatments, get 1 for free
Buy 10 products and get a special gift
For every 5 treatments, get 20% on your next purchase

Activate a Scratch Card to pop-up within your app randomly and grant rewards and points
Setup employee's permissions to manage their booking, or any other section of your app
Click on the gear wheel (top right) and enter the "Permissions" option:
Click the plus button to add your roles type
Setup the relevant permissions to each role
Invite your employees, each one to his relevant role
Step 4 – App Stores Submission:
After creating your mobile app, it's time to launch it in the app stores. bobile's (patent-protected) automated process will submit your app to Google Play and guide you through opening a developers account with Apple to submit your app to iTunes. Once uploaded to the app stores, our automated system will keep it up to date with every change you make.
Go to the "App Stores" section to submit your app to Apple, and Google
Go to the "Store listings" tab, fill all required information and click on the "Submit to app stores" button
To submit the app to Apple, you will be required to open an Apple developer account and invite us as an agent to your account.
Step 5 – App promotion
Link your app to your website using a QR code and script for desktop users
Invite your customers to install your app via email or SMS
Update your Facebook cover and post about your new app in social media
Send special rewards to clients that share and invite friends to download the app
Offer special discounts, punch cards, coupons and scratch cards exclusively via the mobile app to encourage your clients to download it
Ongoing usage
Via the app manager

Chat with your clients to provide live support, address issues, and receive feedback
Punch cards and redeem coupons and rewards

Update your mobile shop and service list each time you have a new product or service
Send push notification to all clients each time you have a new product, new offer or you want to promote a product or service
Send reminders for appointments, follow up and new services – you can also send a recurring reminder on a weekly/monthly/yearly base
Send to your customers a scheduled push with interesting articles/ videos/ images of new hairstyles
Send holidays and special occasions greetings, such as 50% off on birthdays
Manage your employees' schedule
Follow up on statistics and actions to see how your clients move up the sales funnel
Trace non-active clients and "bring them back to life"
Liked this post? Share it with friends!